WELCOME TO SEASON SIX!
The Miami International Science Fiction Film Festival is one of the premier SciFi Film Festivals in the US. We bring the very best filmmakers and writers to the shopping capital of Planet Earth. Our multinational crew of scientists, creatives, and marketers are building a universe for SciFi fans and creators to deliver the very best films and screenplays to Miami.
We are so excited to have come thus far. This season's theme is The Colosseum, where the battle rages! The festival kicks off Thursday, March 21st to Sunday, March 24th.
Our latest venue is the Silverspot Cinema. Located in downtown Miami, It is the most advanced Cinema in South Florida. A band new state of the art facility with seven floors of cinema! The main deck has a restaurant with a full bar. Each screening room has a digital laser projection system and comfy luxury seating. To enhance your comfort is a rapidly deployed in-theater dining service, with flagship honors.
We have numerous screenings, screenplay finalist performances, and panels. This sixth season we are working with a few distributors to help attending filmmakers with the business decisions of marketing, selling, and distributing their films.
Also, a few new categories added are Afrofuturism, SciFi with Drone Cinematography, Augmented Reality, and the Midnight hour Zero Budget Film Session.
You may now purchase festival passes below.
We believe science fiction and fantasy-themed films are the pinnacle of imaginative storytelling truly requiring innovation. Large-budget studio films have the advantage in visual effects and sets but the independent filmmaker can tell an even more inventive and entertaining story with limited resources. We want to see and showcase these creations and be a vehicle by which these films can reach a wider audience.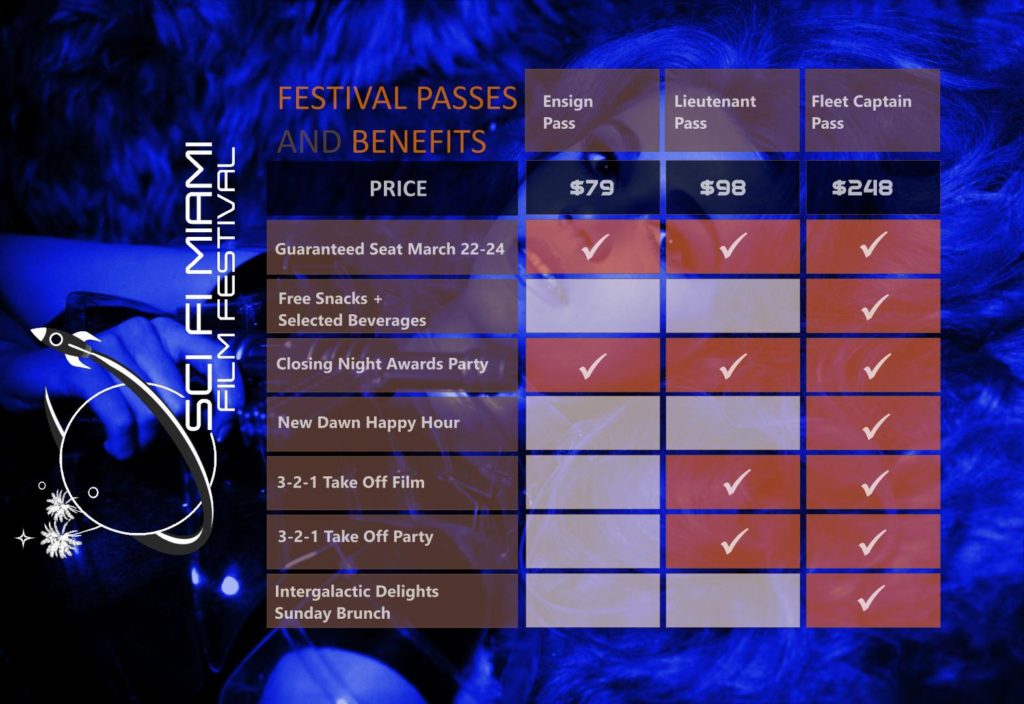 SUBSCRIBE TO OUR MAILING LIST
Please enter your information below to subscribe to our mailing list and get all the awesome news.