Thank You
for a
Remarkable Festival!
SEASON EIGHT WAS REMARKABLE!
120 Films + 30 Countries!
With all the hate and loss around us, we wanted to deflect it with LOVE. This season's theme is "Do you Remember Love?" taken from that classic Anime we know as Macross. You might know of it as Robotech. They are two different companies which produced 80's content.
Did you know Robotech is considered the best SciFi love story ever? If you haven't seen it, we will share plenty of info to help you along the way. So stick around and see what's occurring.
We CANNOT expose our invaluable guests and crew. That's right, the rage continues, and we will NOT PUT YOU AT RISK!  Therefore, the festival will remain virtual. Registration and festival pass selection options are available. We guarantee you will see cutting-edge films, listen to great lectures, panels, and you will find yourself cheering for the hero or heroine.
The Miami International Science Fiction Film Festival is one of the premier Science Fiction Film Festivals in the US. We bring you the very best filmmakers and writers to one of the creative destinations on Planet Earth. Our multinational crew of scientists, creatives, and marketers built a universe for SciFi fans and creators to deliver the very best films and screenplays to Miami, Florida.
This season we have over 100 films, screenplay writer interviews, panels, and an outstanding lecture series. Want to see it ALL and meet some of the filmmakers? Pick up a Full pass (No Longer Available) and have the grand opportunity to interact with the people who created the films, screenplays, and much more.
There is so much great content, make sure you do not miss the hilarious late-night Zero Budget Film Session (It was Hilarious!).
Ensure you are on the mailing list to access the juicy details and low-cost access for early comers.
---
Thank You
for a
Remarkable Festival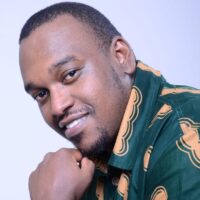 Willis Wanyiri
Lecture: Exploring Kitambo's Seven Spheres of Society Concept Science Fiction is here
to stay . . .
We believe science fiction and fantasy-themed films are the pinnacle of imaginative storytelling truly requiring innovation. Large-budget studio films have the advantage in visual effects and sets but the independent filmmaker can tell an even more inventive and entertaining story with limited resources. We want to see and showcase these creations and be a vehicle by which these films can reach a wider audience.
SUBSCRIBE TO OUR MAILING LIST
Please enter your information below to subscribe to our mailing list and get all the awesome news.