"There is a Jedi among us!"
MiSciFi is delivering just what the fans have ordered. This 9th season the VIP is Mr. Todd Cherniawsky! He is a production and set designer working on the Obi-Wan Kenobi series and the coming Ashoka series! Cherniawsky worked in set design for films such as Star Trek: Picard, Star Trek: Discovery, Terminator Genisys, Transformers: Dark of the Moon, Jurassic World. In addition, he served as art director for films including Transformers: The Last Knight and Star Wars: Episode VIII – The Last Jedi and the Chronicles of Riddick.
He is joining us as a film Judge and will provide a workshop on prop production. Make sure to grab VIP and Workshop passes early if you want to meet him. Passes will sell out.
The intent of SciFi Miami is to showcase the best in Science Fiction, Fantasy, Horror, Comedy, and other imaginatively-themed films from around the world. This celebration is in the trendy and progressively global megalopolis of Miami, Florida. Our creative and inspirational environment is ideal for exploring films that ponder the infinite possibilities our multiverse holds.
There will be workshops, panels, and lectures. In addition to this ninth season, the Film Market will be available. We have invited distributors to connect with filmmakers.
Hoping the pandemic is behind us, we are arranging a physical event. MiSciFi 2022 is in a 3-day event. We have much in store for you.
Notifications typically begin a week after the last submission date. So grab tickets early, inform your friends, and prepare for the best original content to reach South Florida. The program will be live in February.
---
WOW!! SEASON EIGHT WAS AMAZING!
With all the hate and loss around us, we wanted to deflect it with LOVE.  This season's theme is "Do you Remember Love?" taken from that classic Anime we know as Macross or Robotech. Did you know Robotech is considered the best SciFi love story from the 20th Century?  If you haven't seen it, we will share plenty of info to help you along the way.  So stick around and see what's transpiring.  Make sure you are on the mailing list for access to the juicy details and low-cost access for early comers. Grab some merchandise too!
Almost a decade ago while at IO9, Rob Bricken wrote, "Why Robotech is the greatest love story of the 20th century"  You ask yourself, wait!?  He is correct (KEEP READING).  Robotech, a re-edited version of a Japanese multi-series set Macross, Super Dimension Cavalry Southern Cross, and Genesis Climber MOSPEADA.  This article and most of our discussion this season is dedicated to the first of the three parts.  However, during the festival, we will be delighted to further discuss the second and third series, Master Mind Carl Macek assembled to get the series on US Television.
To us, Robotech/Macross is not just a work of scifi art, but a foundation block in Science Fiction. Why?  There are so many components of evidence to choose from.  For starters read the Rob Bricken article and you too will want to watch the series.  This season we plan to have a talk on the topic.  Make sure to grab a festival pass below to stay in the know.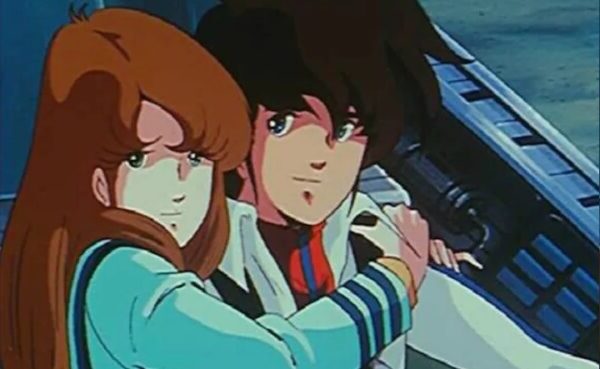 TALKS, PANELS, & LECTURES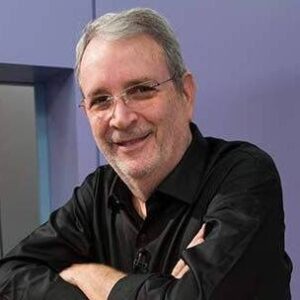 David Gerrold is the author of over 50 books, hundreds of articles and columns, and over a dozen television episodes. He is a classic sci-fi writer that will go down in history as having created some of the most popular and redefining scripts, books, and short stories in the genre.
TV credits include episodes from Star Trek ("The Trouble With Tribbles" and "The Cloud Minders"), Star Trek Animated ("More Tribbles, More Troubles" and "Bem"), Babylon 5 ("Believers"), Twilight Zone ("A Day In Beaumont" and "A Saucer Of Loneliness"), Land Of The Lost ("Cha-Ka," "The Sleestak God," "Hurricane," "Possession," and "Circle"), Tales From The Darkside ("Levitation" and "If The Shoes Fit"), Logan's Run ("Man Out Of Time"), and others.
Novels include When HARLIE Was One, The Man Who Folded Himself, The War Against The Chtorr septology, The Star Wolf trilogy, The Dingilliad young adult trilogy, the Trackers duology, and many more sci-fi classics.
Additionally, the autobiographical tale of his son's adoption, The Martian Child, won the Hugo and Nebula awards for Best Novelette of the Year and was the basis for the 2007 movie, Martian Child, starring John Cusack, Amanda Peet, and Joan Cusack.
---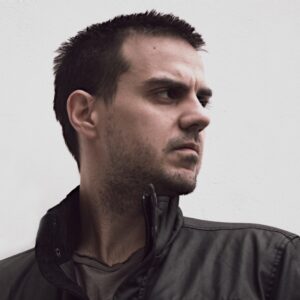 Alvaro Garcia Martinez
Lecture: Directing virtual worlds using videogame engines
Years ago virtually building a full universe like Avatar, Alien or Dune was a pharaonic task, only reachable by big productions and pricey budgets. However, technology is now democratizing how you can tell your stories, create your procedural massive universes, and directing them using virtual characters and environments in real-time using videogame engines. Mayhem Mirror is a small studio prototyping big universes like "The Seed of Juna", and I will show you a behind-the-scenes of how anyone can translate their ideas into visuals in a matter of days. – See this lecture –
Bio: Álvaro is an independent filmmaker and VFX artist. He grew up in Madrid and developed a passion for animation and filmmaking from an early age. He officially kicked off his career in 2010 as a 3D generalist. In 2014, Álvaro directed and produced a short animated film SUMER, which swept a number of selections and awards within the festival circuit,
including an official selection at the Academy-qualifying Cleveland Film Festival. As a VFX artist, Álvaro has worked with a number of top facilities, including MPC and ILM, where he developed visual effects for a number of box office successes, such as The Jungle Book, Ready Player One, Avengers, and Pacific Rim.
More recently, Álvaro has been leading real-time solutions for Dneg and sharing his knowledge and passion for innovative technologies in filmmaking through his youtube channel RealTime Mayhem. In 2020 with the release of The Seed of Juna pilot, Álvaro founded Mayhem Mirror Studios to continue with the idea of creating original content using new technologies.
---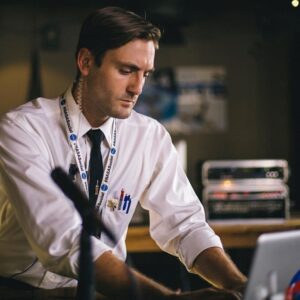 Thaddeus Cesari
NASA
Thaddeus Cesari is a Strategic Communications Specialist at NASA's Goddard Space Flight Center, attached to the world's premiere space science mission, the James Webb Space Telescope. His works involve communicating the progress and impact of the mission, media relations, technical writing, large media campaign management, and strategic social media. Outside of the office, he can be found hiking the nearest mountain, capturing photos, or researching emerging aerospace technology.
---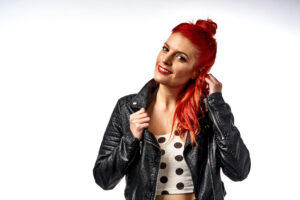 Simone Anisinger
Lecture: First the music, then the series. How the music trapped me and led me to meet Robotech/Macross.
Performance: Do you Remember Love
Simone Weber, a Chilean singer specialized in anime music performance and geek culture.
With over 190,000 subscribers on her YouTube channel (anisong covers) during a 4-year career and supported by Devir Américas (board games brand), Simone has participated in several Anime conventions such as Comicon Chile, Festigame, Animé Expo, Dragon Ball Rock Sinfónico, Mundo Animé Tucumán Star (Argentina) and many more.
Simone has shared the stage with some of the most important Latin-American singers for the official dubbing of the anime songs (Ricardo Silva, Adrian Barba, Aaron Montalvo, and many others). She has recorded numerous anime cover songs with her own musical arrangements (and some others based on the original arrangements) and singing style, bringing fresh sounds to our favorites tunes. At the time Simone is considered one of the most important geek culture's singers in Chile. – See this talk – 
Simone Weber, cantante chilena, youtuber especializada en música de animación japonesa y exponente musical de la cultura geek.
Con más de 190.000 suscriptores en su canal de youtube y con una trayectoria de 4 años que contempla variadas presentaciones en vivo junto a su banda (tanto nacionales como internacionales), aparición en televisión y otros medios de prensa.
Simone también forma parte de los embajadores de Devir Américas.
Se ha presentado en diversos eventos como Comicon Chile, Festigame, Animé Expo,
Dragon Ball Rock Sinfónico, entre otros y compartido escenario con grandes exponentes del
doblaje latino como Ricardo Silva, Adrian Barba, Aaron Montalvo, Álvaro Véliz y Josafat
Espinosa.
Se ha presentado en diversos eventos como Comicon Chile, Festigame, Animé Expo, Dragon Ball Rock Sinfónico, entre otros y compartido escenario con grandes exponentes del doblaje latino como Ricardo Silva, Adrian Barba, Aaron Montalvo, Álvaro Véliz y Josafat Espinosa.   – asistir a la conferencia – 
ABOUT SCI FI MIAMI
The Miami International Science Fiction Film Festival is an experience. Not only for the attendee but the filmmaker too. We have meticulously selected films that represent the very essence of science fiction. As a result of our famous founders, we receive a considerable amount of films and screenplays from dozens of countries each year.