NEW HORIZONS SCIFI FILM CLUB
Greetings Terrans, this new season kicks off with the New Horizons SciFi Film Club! Every month, the club will gather in a festive observance in one of three types of films.
Foundation Pieces – are films that are, in our opinion, contribute to the foundation of SciFi.
DocWorks – Stories that tell how we got here.
MiSciFi ScreenGems – Selections from our galactic archive that you will not want to miss.
A special guest may join the event. Or it will be just us fans showing our appreciation for all that SciFi contributes to our society.
Right from your home, we will share awesome selections of SciFi gems.
Showtime is typically early evening via Zoom or Stream, and all you have to do is sign up. That's right, it will be free for club members!  3rd Party Co-Sponsored events may have a small charge.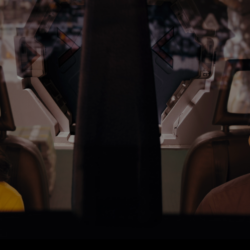 Cargo – Meet the Cast and Director
See it WORLDWIDE on NETFLIX
Fri, Sept 11th, 9:00 PM EST
Sign up here to participate in the Q & A Live Stream Link.
The decade's most exotic science fiction film.  Cargo is a story that will not leave your memory for a long time.  A refreshing SciFi where Prahastha, a lonely devil astronaut has been working in a spaceship for many years. His spaceship comes close to Earth every morning and Cargos start arriving at the arrival station. These Cargos are people who have just died on Earth and we learn that Prahastha works for Post Death Transition Services – a large bureaucratic company that pioneered in computerization, transition, and recycling of dead people for rebirth back on Earth.
Watch it now here; https://www.netflix.com/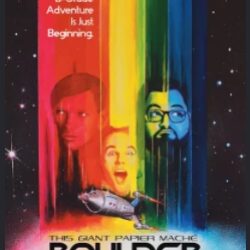 This Giant Papier-Mâché Boulder Is Actually Really Heavy
Meet the Director and the Cast
Sat, Sept 19th, 3:00 PM EST
Sign up here to participate in the Q & A live stream.
Comedy is in full effect here.  This New Zealand gem will have you falling off your seat.  It did at SciFi Miami, people went nuts, the laughter made everyone laugh. When three sci-fi geeks are transported into a 60's space flick, they must find the courage to fight their way back to the real world.
Watch it from here; https://tubitv.com/movies/532503
PAST EVENTS, WATCH THE FILM AGAIN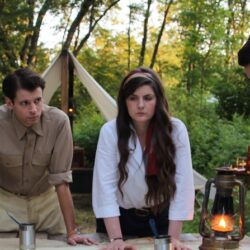 Flora
Wed, July 25th, 3:15 PM EST
Sign up here to participate in the Club Zoom RSVP Link.
If science fiction was produced at the turn of the 19th century, this is what it would resemble.  In 1929, an expedition of university botanists enter an uncharted forest where they discover and must escape an ancient organism.
"Some places are not meant to be explored."
Watch it from here; https://www.imdb.com/title/tt4453756/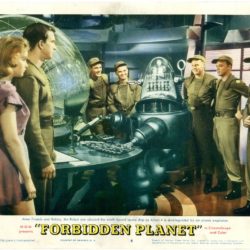 Forbidden Planet
Mon, July 20th – Update
Sign up here for the Zoom Link.
A dutiful robot named Robby speaks multiple languages. An underground lair provides extraordinary evidence of a populace a million years more advanced than Earthlings. There are many wonders on Altair-4, but none is more significant or more deadly than the human mind. Forbidden Planet is the granddaddy of tomorrow, a pioneering work whose ideas and style would be reverse-engineered into many cinematic space voyages to come.
Watch it from here;
https://www.imdb.com/title/tt0049223/
SUBSCRIBE TO OUR MAILING LIST
Please enter your information below to subscribe to our mailing list and get all the awesome news.