NEW HORIZONS SCIFI FILM CLUB
Greetings Terrans, this new season kicks off with the New Horizons SciFi Film Club! Every month, the club will gather in a festive observance in one of three types of films.
Foundation Pieces – are films that are, in our opinion, contribute to the foundation of SciFi.
DocWorks – Stories that tell how we got here.
MiSciFi ScreenGems – Selections from our galactic archive that you will not want to miss.
A special guest may join the event. Or it will be just us fans showing our appreciation for all that SciFi contributes to our society.
Right from your home, we will share awesome selections of SciFi gems.
Showtime is typically early evening via Zoom, and all you have to do is sign up. That's right, it will be free to be a club member!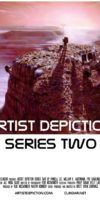 July 5th, Artist Depiction Series Two
1hr 11min, 2018
A second series of the Artist Depiction series. Featuring space artists Pamela Lee, William K. Hartmann, and Pat Rawlings.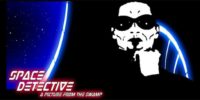 July 1st, SPACE DETECTIVE (18+)
1hr 11min, 2018
The Space Detective known only as Shiro returns to the fabled pleasure-station Carina Dawn, and finds himself tangled in a web of feline femme fatales, galactic gangsters, and a sinister scheme that could destroy the galaxy!
SUBSCRIBE TO OUR MAILING LIST
Please enter your information below to subscribe to our mailing list and get all the awesome news.