NEW HORIZONS SCIFI FILM CLUB
Greetings Terrans, this new season kicks off with the New Horizons SciFi Film Club! Every month, the club will gather in a festive observance in one of three types of films.
Foundation Pieces – are films that are, in our opinion, contribute to the foundation of SciFi.
DocWorks – Stories that tell how we got here.
MiSciFi ScreenGems – Selections from our galactic archive that you will not want to miss.
A special guest may join the event. Or it will be just us fans showing our appreciation for all that SciFi contributes to our society.
Right from your home, we will share awesome selections of SciFi gems.
Showtime is typically early evening via Zoom or Stream, and all you have to do is sign up. That's right, it will be free for club members!  3rd Party Co-Sponsored events may have a small charge.
SUBSCRIBE & SET THE REMINDER TO NOT MISS THE EVENTS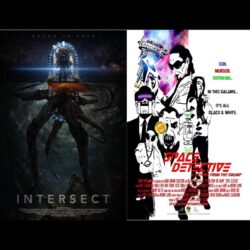 Space Detective
and Intersect
Sat, Oct 3rd, 3:00 PM EST
Rewatch the films:
Space Detective – Watch
Intersect – Watch
We have a super treat!  Shorts, and Features.  Several filmmakers will join us on a mash-up chat of some award-winning films.
Creators from; Space Detective, Intercept, and more!
Watch the event here!  https://youtu.be/AXYT-Trpzak
or here;
Sign up here to participate in the Q & A live stream.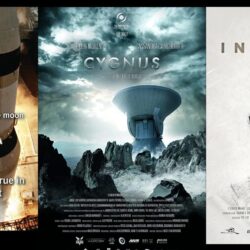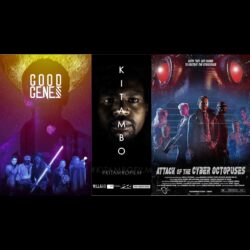 Good Genes, Kitambo, Souls, and Attack of the Cyber Octopuses What a lineup! Again, four films and three continents. Oct 24th, 3 pm EST. We will listen to the stories and experiences of the actors in these award-winning short films. Subscribe to make sure you do not miss incredible shows like this.
Behind the scenes with the filmmakers
Watch the event here!  https://youtu.be/MuAL07sf_ig
Sat, Oct 24th, 3:00 PM EST
Want to the films?
Sign up here to participate in the Q & A live stream.  #filmmarket #indyfilm #scifi #afrofuturism
SUBSCRIBE TO OUR MAILING LIST
Please enter your information below to subscribe to our mailing list and get all the awesome news.