HISTORICAL CONTEXT MATTERS
Sci-Fi Miami considers all of its festival content at the highest order of quality and creativity.  Our credibility also provides us with access to rare and unique opportunities in the MiamiMetroPlex.  As a result, we have the most educational, and entertaining results for our members and filmmakers.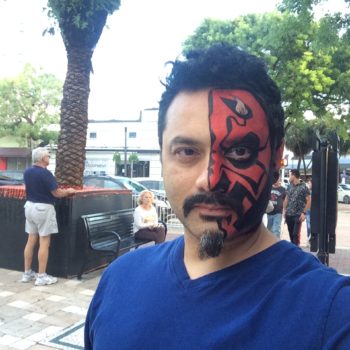 Praveen Yalamanchi  @pravvy
Nice fellow, Programmer & XR Filmmaker
He is an avid tinkerer/maker and will be showcasing amazing hologram, VR, & augmented reality (including soundscapes) filmmaking techniques throughout the festival.
Prav has won some the largest startup competitions in Silicon Valley, LA, and Miami including eMerge Americas.
Known for movies on Netflix / Amazon Prime and the first two VR zombie films.
Hosted BollywoodVR, sponsored by AMD, and other tech-oriented entertainment festivals. He is very active in the Miami game developer (Unreal Florida) and blockchain scenes (EOS / Telos Miami).
Was sponsored by AMD / Radeon and launched the VR edition of the largest grossing Bollywood movie in history http://arkamediaworks.com/blog/the-baahubali-vr-experience/
SUBSCRIBE TO OUR MAILING LIST
Please enter your information below to subscribe to our mailing list and get all the awesome news.